Oh dear! Here we go again. Let's have a bridge to Samui. See the article below. I cannot believe this man is serious. Apart from the fact that the money could be far better used to improve the infrastructure on the island there are major errors of logic in the argument. For one, he suggests that businesses would continue to use the ferries, but why would they unless the Toll for the bridge was exorbitant – no one should think for a minute that if this ever did come to pass, that it would be free. This came up about five years ago when the cost was estimated at Baht 7.5 Billion and that included a tunnel which was even more ludicrous as the tunnel was shown as going under the deepest part of the sea at that point.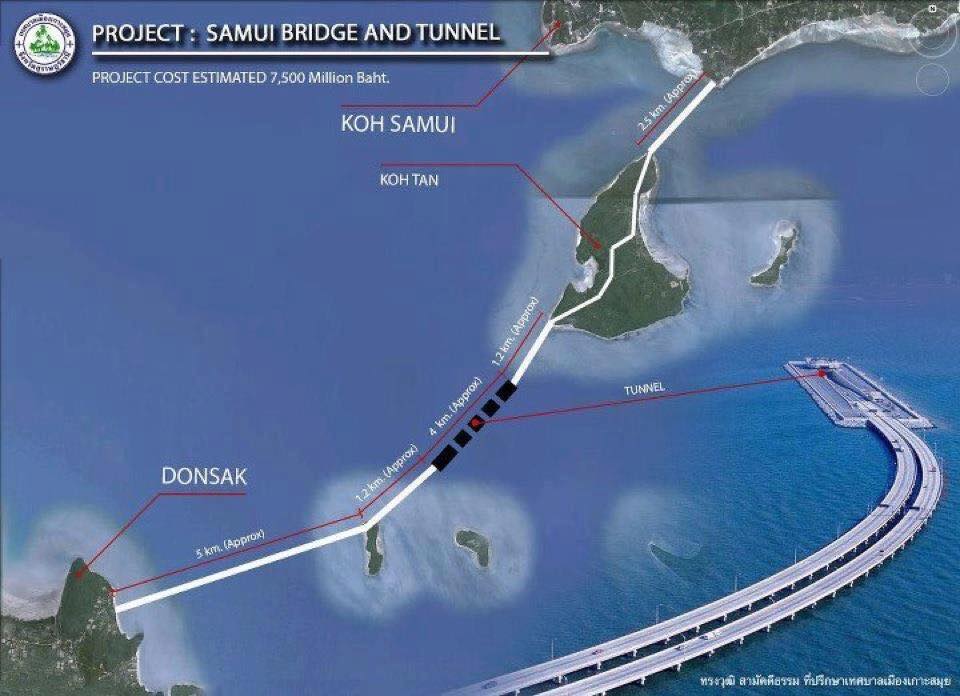 Chart courtesy of https://webapp.navionics.com
I seriously doubt this will ever happen and I am not convinced it would be good for the island but stranger things have happened.
And so onto the next project which looks as if it just might happen. Samui looks to be getting a second roundabout. This one to be south of Nathon at the cross roads to the Samui Nathon Hospital and the PWA Offices.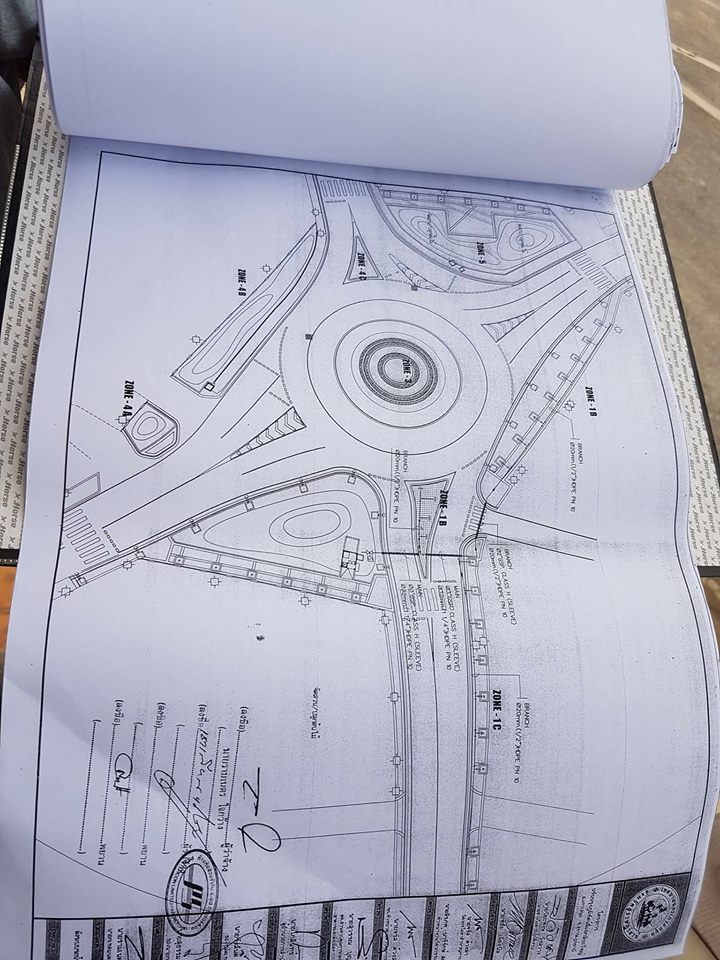 Images courtesy of FACEBOOK contributors.
The full version of this Newsletter contains the following:
New Listings
Price Reductions
Public Holidays
Cruise Ships
Bangkok Airways Operating results
Former Democrat MP proposes Bt45-bn bridge to Koh Samui
Samui Regatta sets the standard for sports tourism on Samui
Island
Bangkok Airways Supports Slow Loris Conservation Project
The 9th Queen's Cup Bangkok Airways – SAT Samui Golf Tournament 2017
The Tongsai Bay, Koh Samui, Thailand welcomes Martin Heiniger as new General Manager
Koh Phangan ferry gets stuck on sandbar just after leaving port.
and can be subscribed to by following this link Newsletter Subscription