In February last year my Newsletter was about the way in which Land Papers are surveyed throughout Thailand with reference to the seven base stations in Chonburi, Srisakhet, Uthaithani, Lampang, Chomphon, Phuket and Pattani. This being the basic reference frame of GPS Stations in Thailand. There are then a total of 18 First Order Stations around the country which form the Primary Network of GPS Stations. There are then a further 692 GPS Secondary Network Stations.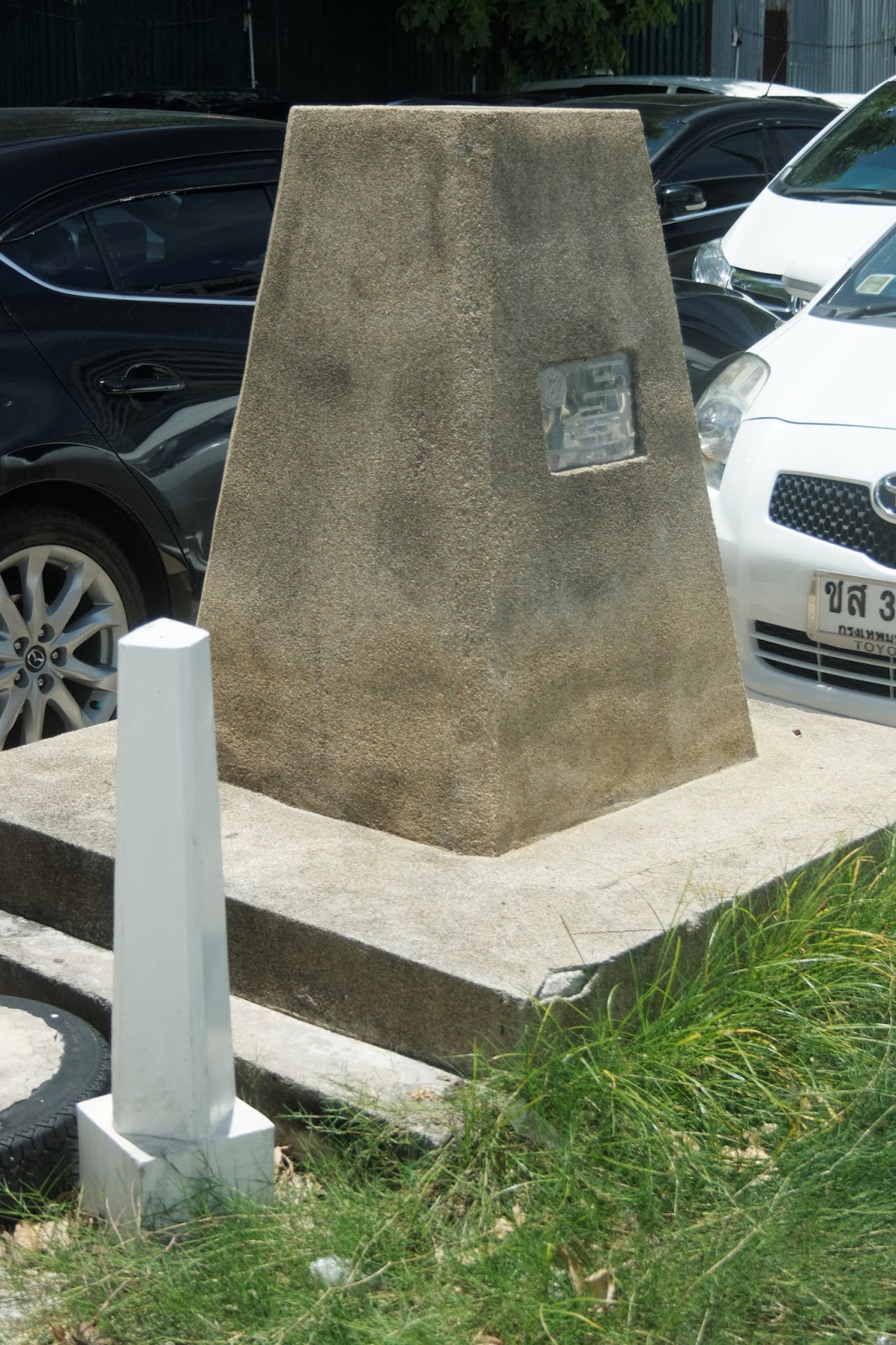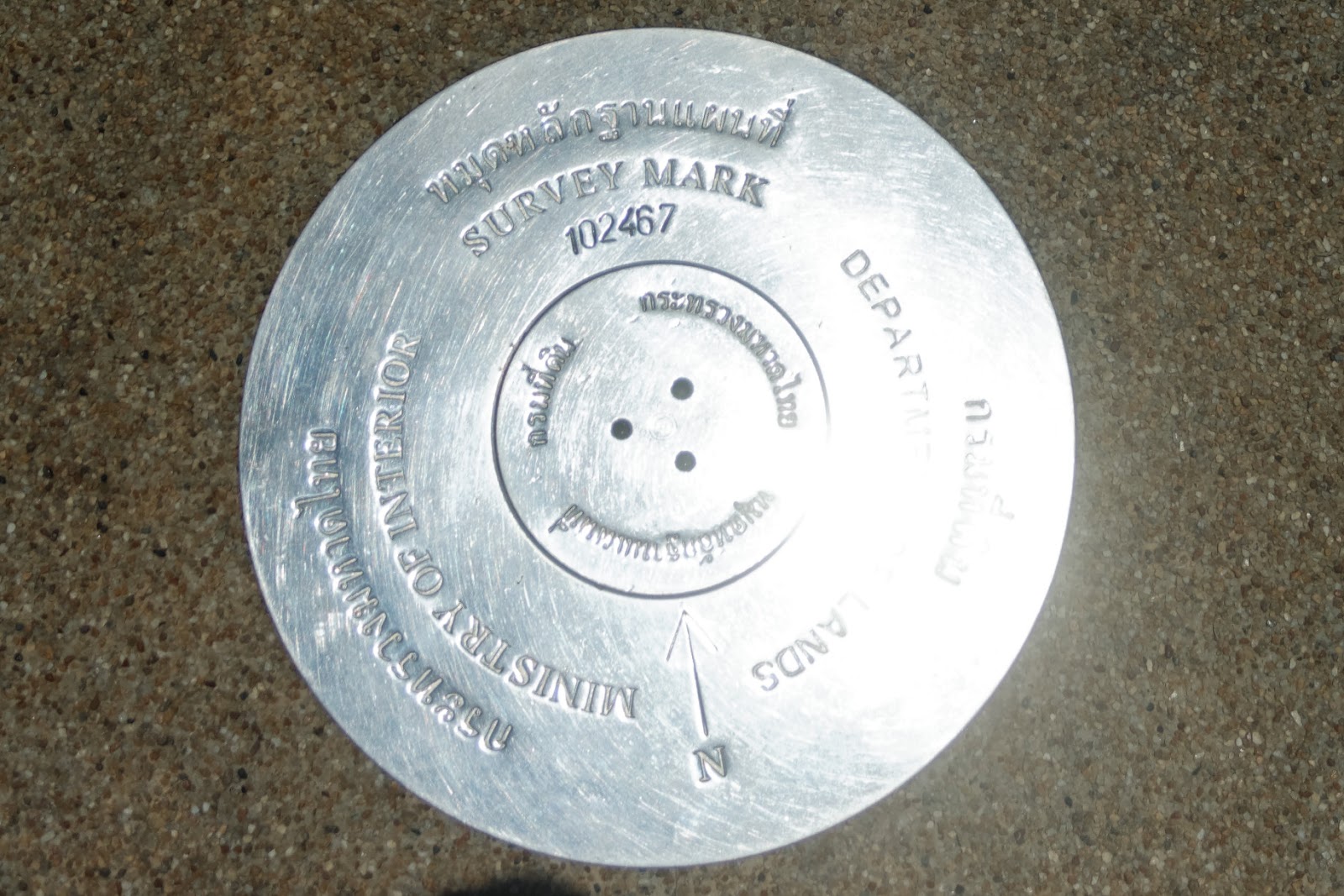 How do you recognise these stations? I have been following a web blog "Changwat, Amphoe, Tambon" and the writer recently included this issue and gave examples. They are very much like what you would expect to find used by the Ordnance Survey in the UK. Each has a plaque stating its purpose in both Thai and English. 
I have yet to find one on Koh Samui but if anyone in their travels comes across one please send me a photograph and GPS location.
Some Provincial Offices have similar structures (see below) with plates stating a GPS location, but these are Geographical markers not necessarily part of the Thailand Survey but simply to record the location of the Office. Some give ridiculously precise coordinates extending to five decimal places of a second which having regard to continental drift was inaccurate as soon as it was built.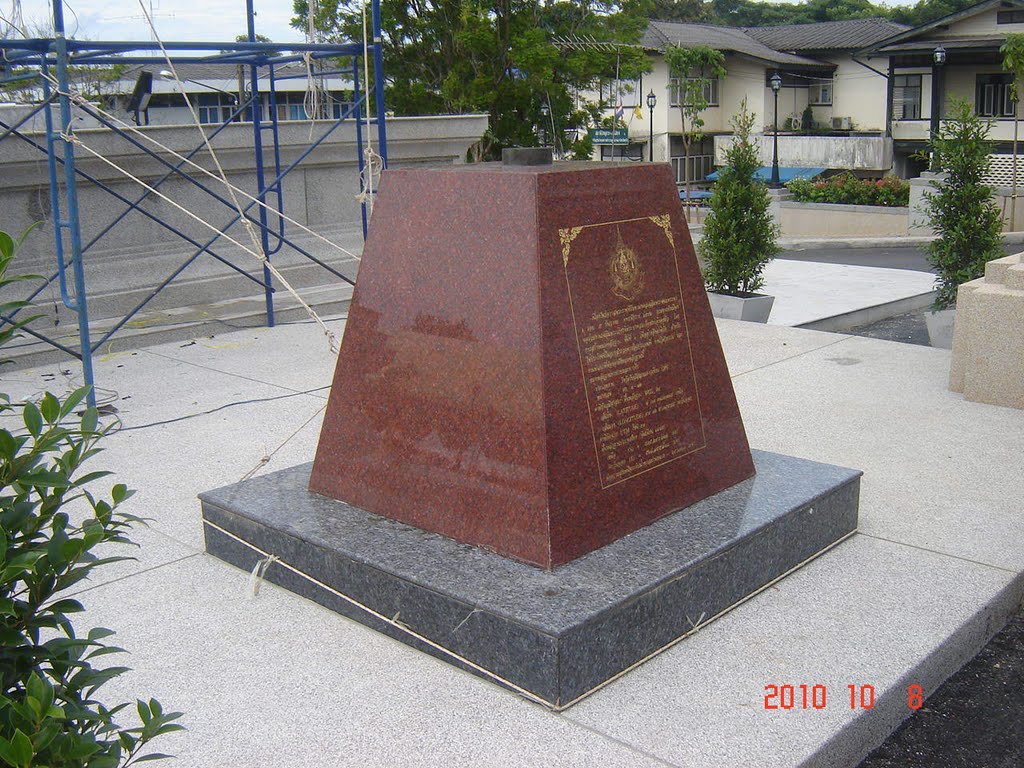 The full version of this Newsletter contains the following:
Land Department Survey Points
Price Reductions
Public Holidays in May
Cruise ships visiting Koh Samui in May – actually none!
Bangkok Airways receives its latest ATR72-600
Giant King Cobra returned to nature in joint Thai/British rescue operation Samui
Hospitality Veteran Lyle Lewis Joins Conrad Koh Samui as General Manager
ISS Camping Adventure to Angthong Marine Park
and can be subscribed to by following this link Newsletter Subscription