Ko Samui, is the third largest island in Thailand and is situated off the east coast in the Gulf of Thailand and accessible by air and both passenger and car ferries from Surat Thani on the mainland. There are regular flights with Bangkok Airways from Bangkok, Phuket, Pattaya and Singapore.Ko Samui now enjoys a much wider reputation as that ideal holiday resort with white sandy beaches, sparkling blue waters, lush tropical forests, coconuts, mangoes and bananas straight from the trees, and some of the best diving in the world.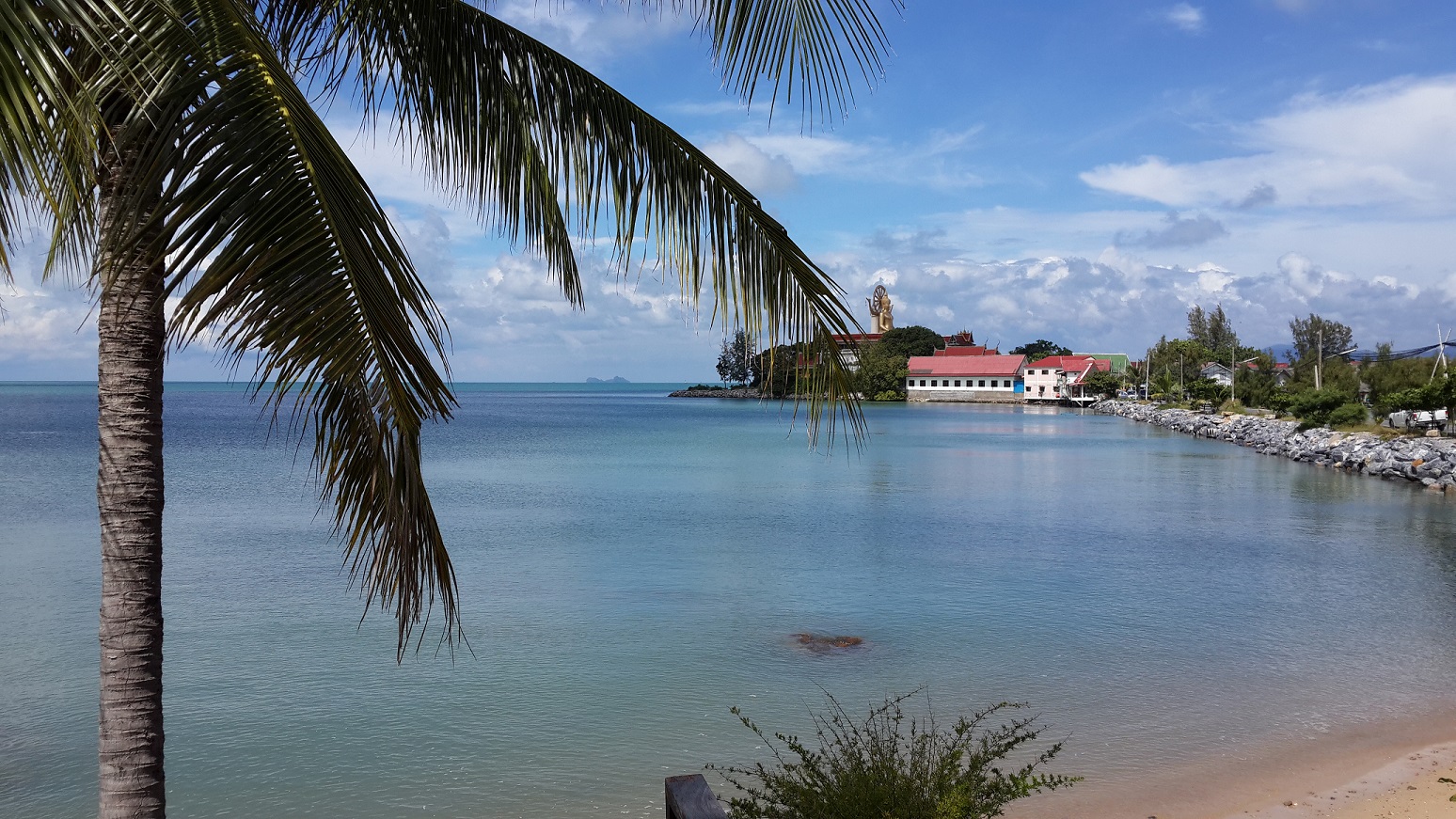 View more photos of the island
Many people have chosen Ko Samui as their perfect holiday destination on such a regular basis that they have purchased their own home here. You can do that too and we can help you through the formalities of acquiring your ideal home in paradise.
Koh Samui Statistics:
Area: 229 sq kilometres
Registered Population: 63,000 (2014)
Highest Point: Khao Pom 635m
Ko Samui is a district of Surat Thani Province, subdivided into 7 sub-districts. The complete island is one city municipality. The district covers the island, as well as the Ang Thong archipelago and some other small islands nearby. (Source: Wikipedia)
| | | | | | | | | |
| --- | --- | --- | --- | --- | --- | --- | --- | --- |
| 1. | อ่างทอง | | | (Ang Thong) | | | 6 villages | |
| 2. | ลิปะน้อย | | | (Lipa Noi) | | | 5 villages | |
| 3. | ตลิ่งงาม | | | (Taling Ngam) | | | 5 villages | |
| 4. | หน้าเมือง | | | (Na Mueang) | | | 5 villages | |
| 5. | มะเร็ต | | | (Maret) | | | 6 villages | |
| 6. | บ่อผุด | | | (Bo Phut) | | | 6 villages | |
| 7. | แม่น้ำ | | | (Mae Nam) | | | 6 villages | |

   
The Climate of Thailand – Download from the Thai Met Office